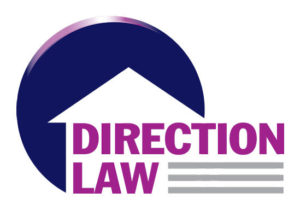 Direction Law
Direction Law provides a full service in relation to every aspect of buying and selling residential properties – both rural and urban.
We deliver reliable, swift and pragmatic advice. Our specialist residential conveyancing lawyers are always available so, whether you're buying or selling a family home or investment property, re-mortgaging or transferring equity, we work hard to deliver an unrivalled client experience. We ask the right questions – and provide innovative solutions. We provide our clients with regular updates.
We also know that delays, lack of communication and confusing legal jargon leave many feeling frustrated and disappointed when it comes to conveyancing. Understanding the process is the first step to taking control and making your conveyancing journey less stressful, so we will explain the process, provide you with regular updates and communicate with you, using simple plain English and minimise the use of jargon.
Our residential conveyancing department acts for clients on the following types of transactions:
Selling a property
Buying a property
Auction property
Repossessed property
Lease extensions
Remortgages
Transfers of Equity
We also have a specialist department acting for buyers of new-build properties and one acting for those buying or selling through an Affordable Housing scheme.
So whether you are buying a house or a flat, residential or buy to let, rural or urban, call us for a chat, contact us HERE.