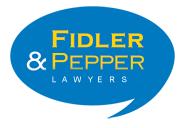 Fidler and Pepper
Who are Fidler & Pepper?
Well, we're a friendly bunch of people in North Notts. We've got about 90 staff and 4 Directors, spread over 2 offices. But that doesn't even begin to describe who we are and what we're about. It's a great place to work. A few years ago we worked out what we wanted the firm to be and really the main thing was to keep the culture the same as it's always been – it's always been a friendly place to work – and we reckon that this is an ideal starting point for the business.
If it's a good place to work then the staff are happy; if they're happy they'll generally give better service to our clients. Then you get into a virtuous spiral where happier clients refer to their friends who come and use our happy staff until eventually, we all skip into the sunset holding hands. It doesn't quite work like that but making it a good place to work is a strong start and we do believe it helps us give our clients better service.
We also put extra work into client care, running additional courses each year to try and focus on a different aspect of working with people – trying to make sure everyone gets to see things from the clients perspective. If you're dealing with a particular sort of work every day then it's easy to forget that for each of our clients their particular case is a major thing to them and needs to be treated accordingly.
We certainly don't always get it right but when we make mistakes we also try and learn from them. On complaints, it's very tempting to get defensive and run away from the problem. We really try not to do this and use each complaint as a starting point to see if we can improve our systems to stop it from happening again. If this makes us sound perfect then we aren't – but we're trying really hard to get it as good as we can.
We've been acting for conveyancing client's all over the country for the last 15 years as we've been on the internet since 1995. We were the first law firm in the UK to offer online conveyancing quotes, the first to offer online case tracking and the first to offer SMS text updates on your conveyancing case. In 2004 we were in the Sunday Times Best Small Companies to work for, and in 2005 in the top 25 best companies to work for in the East Midlands. In 2009 we won the lawnet best use of technology aware for our iPhone web application that allows clients to check the progress on their case from their iPhone.