Women in Residential Property – Leasehold Reform Webinar
May 25 @ 12:00 pm

-

1:30 pm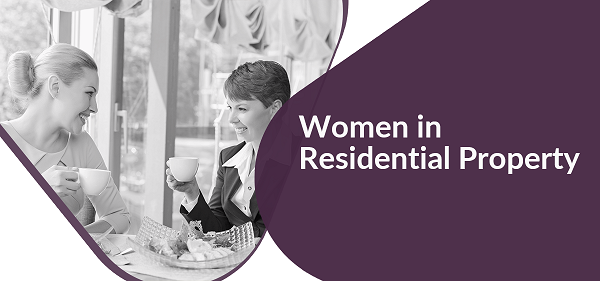 Billed as the biggest set of reforms to Leasehold Law in forty years, the Government's proposed changes to Leasehold impact all aspects of the residential property industry and yet understanding of both the proposed reforms and Leasehold as it currently operates remains poor throughout many sectors.
The escalating ground rents scandal led to the development of a package of reforms designed to make it easier and cheaper for homeowners to buy the freehold or extend their lease, and to take control of the management of their block of flats or an estate. The reforms also aim to improve commonhold to make it the preferred alternative to leasehold.
Our guest speakers
Leigh Shapiro, Partner at Irwin Mitchell – Leigh specialises in all issues related to residential leasehold law.
Hannah Howard Jones, Head of Property at Gresham House – Hannah is responsible for the overall management and performance of the Gresham House property portfolio.
Alison Stone, CEO, Alison Stone Surveyors – Alison specialises in valuation and negotiations for lease extensions and freehold enfranchisements.
Jenny Frew, Head of Leasehold Reform – Leasehold, Commonhold and Rentcharge Policy | Department for Levelling up, Housing and Communities.
Background reading:
Government issues recommendation for Leasehold Reform
Millions of Leaseholders to benefit from Law Commission Reforms
Leasehold Reform Ground Rent Bill
Click here to reserve your ticket 
25% of the proceeds from ticket sales will be donated to the charity Ella's which supports women who are the victims of trafficking and sexual exploitation.