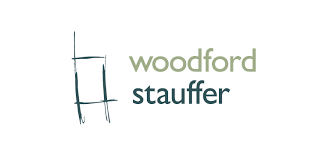 Woodford Stauffer
Whether you choose to instruct us on your purchase/sale will depend on what's most important to you:
the cost, or
the quality of service you receive.
If it's cost, there are plenty of cheap conveyancers out there.
But we believe that we get what we pay for.  And with something as pivotal as a house purchase or sale, a professional and reliable job is not only sensible; it's essential.
What you'll get from us

You'll have your own team working for you, headed by a specialist and highly experienced lawyer, and you'll have the direct phone number and email address of all members of your team; so you'll have a personal service.
You'll have the right mix of skilled legal insight, practical proactive action and friendly, efficient service.
You'll have a team with superb backup in terms of I.T., banking services, and practice management.
All our Clients' comments are uploaded, every month, onto this website. Have a look at them; they speak for us better than we ever could.
We're not expensive; just realistic. So if you think we might be what you're looking for, ask us for a quote without obligation.
About us
Woodford Stauffer is widely regarded as a firm apart; one which punches above its weight.
The firm was founded in 1990 by three partners, including our current senior partner, Verity Stauffer.  She and her co-founders wanted to offer City-quality legal services to clients in and around Farnborough.  Our business model was constructed around three core values:
real, specialised legal expertise,
outstanding service to Clients, and
a commitment to building and maintaining lasting relationships.
We've held steady to those core values throughout the last twenty-seven years.  They define us, the work we do and the way we approach serving our clients.
Church Path House 63A Lynchford Road, North Camp, England GU14 6EJ, United Kingdom