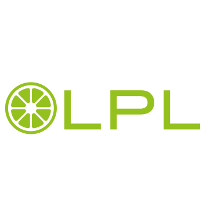 Conveyancing Association All-Members Meeting marks significant step forward in leasehold improvement campaign
The Conveyancing Association (CA) last week hosted its third All-Members Meeting of 2015, where industry leaders met to discuss the CA's campaign to extend the rights of those seeking to purchase a leasehold property and improve the process.
The meeting, which took place in London on Thursday 1 October, saw the publication of a new and improved version of the Leasehold Property Enquiries Form (LPE1) – complete with the addition of a Buyers Leasehold Information Summary (LPE2), in support of recommendations from the Competitions' Market Authority (CMA) Leasehold Study.
Over the last year, the CA has been working alongside fellow industry experts – including the Law Society, the Royal Institute of Chartered Surveyors and the British Property Federation – to develop the documents, as part of ongoing work to streamline the home-buying process, making this a better experience for all involved.
The second edition of LPE1 will now include additional questions designed to reduce the need for further enquiries with regard to transfer fees payable on sales – while the LPE2 will aim to provide more information to incoming lessees, giving them a better understanding of their financial obligations under the lease.
The meeting, which was sponsored by Search Acumen and Groundsure, also brought together CA and lender representatives in a second roundtable session, designed to discuss how communication between the two sectors can be improved with an ultimate view to improving the home-buying process.
Eddie Goldsmith, Chairman of the Conveyancing Association, said:
"The improvements to the LPE1 form are an important step in reforming the leasehold process, but we know that more needs to be done. Our discussion looked to draw on the expertise we share across the sector to what we can do to communicate more effectively but also reforms that we can make to the current system of leasehold administration for the good of consumers. We are really looking forward to the outcomes this initiative – and to our continued work with fellow industry leaders in this vein."