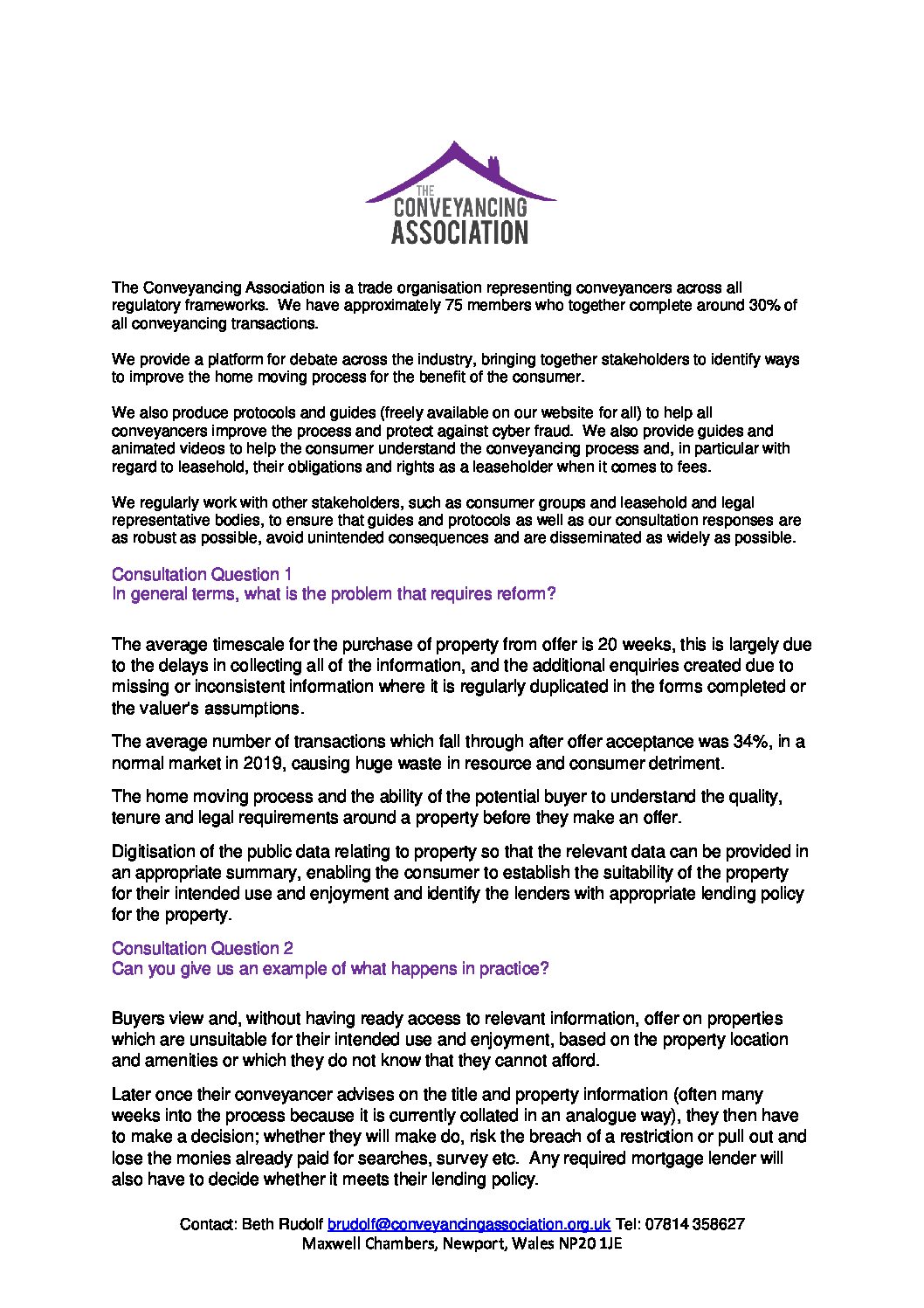 Council for Mortgage Lenders welcomes positive relationships with conveyancers
CA lender engagement programme ensuring lenders and conveyancers work more closely together

26 June 2015: Director General of the Council for Mortgage Lenders, Paul Smee, has welcomed positive working relationships in a recent speech to Conveyancing Association members.
Speaking at the Association's latest All-Members Meeting, on Thursday 18 June in London, Mr Smee echoed the CA's desire for lenders and conveyancers to work more closely together to improve the home-buying experience.
The Meeting – the latest in a series of CA initiatives designed to streamline the residential property transaction process – aimed to consider how conveyancers and lenders can communicate more effectively with a view to reducing delays for clients.
Kindly sponsored by Groundsure, the event was designed to help the CA and its members engage with the lender community – in particular, around the hurdles currently preventing conveyancers and lenders alike from being able to carry out their respective roles efficiently during a home purchase or sale.
It followed on from a member's survey, published by the CA earlier in the year, asking conveyancers to highlight the areas or stages of the transaction process they currently find problematic. Last week's event came as the next step towards prompting constructive conversations with lenders around these issues.
Eddie Goldsmith, Chairman of the Conveyancing Association, said:

"We are delighted that Paul was able to speak at our most recent CA All-Members Meeting – and even more so that he demonstrated such enthusiasm for a more open dialogue between lenders and conveyancers.
"As we look forward to continuing these conversations with both the CML and lenders as part of the CA's engagement programme, I believe I speak for all CA members it's great that we are be at the forefront of driving this process and, as serious conveyancers, to have a real influence on the future of our industry."