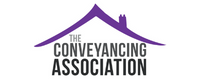 Implementation must follow Government announcements
Welcome to 2022.
By the time you read this, we will be over half-way through January at which point I think it becomes slightly odd to say 'Happy new year', but I certainly hope you had a restful break and you have come back refreshed and motivated, and ready for what the year will bring us.
Has 2022 started off with a bang? I certainly get a sense of urgency already in some key political areas, and while there is clearly ongoing turmoil, debate and speculation at the top of the pyramid, it would seem that when it comes to housing, the Department for Levelling Up, Housing & Communities and its Secretary of State, Michael Gove MP, looks to be a department and man in a hurry.
Just a couple of weeks into the year and we have already had a change of direction when it comes to who is going to pay for the replacement of dangerous cladding in medium-rise buildings, plus a consultation has been opened on commonhold and its position within the marketplace, particularly as a replacement for leasehold in the future.
Gove has a reputation for 'getting things done' and the two areas mentioned above look to be strong examples of that in action, and as the CA we certainly welcome a move which should hopefully mean leaseholders don't have to pay for costly cladding redress works to the buildings, and we also get to a point where they are more in control of their properties via a commonhold approach.
That is a positive step forward, however it's also important to remember that announcements, and consultations in fact, need to progress to legislation and implementation in order to have the desired effect.
One of our key areas of concern, especially in terms of previously-announced legislation on leasehold enfranchisement and reform, and a number of other areas, is that it is not always as quick at being put on the Statute Books as it is in the announcement to public and Parliament alike.
Now, we have to appreciate that during a pandemic, Government business and the priorities placed upon it and what is required – especially with short notice – are going to be shifted with Bills moving up and down the pecking order.
However, we would also point out that a considerable amount of the announcements we have already seen tend to be 'non contentious' and that should provide the Government with a pathway to get these Bills through.
Certainly, we are encouraged by what has happened already this year – the Commonhold consultation, for example, pushes this forward and, while we all have to acknowledge that leasehold (in some way, shape or form) is always going to be with us, a move to Commonhold will undoubtedly take away some of those issues that have blighted leaseholders and the sector.
Overall, it's something of a simple message – one that focuses on implementing the measures already announced rather than leaving them hanging in a legislative limbo where they can't produce the solutions and benefits they are designed to.
It's unlikely that Mr Gove will let the grass grow under his feet and therefore there is plenty to be encouraged about – just how fast the political rollercoaster and roundabouts we are currently witnessing impact on who remains in position (and who doesn't) is, at the moment, unknowable.
As always, a degree of political stability wouldn't go amiss in the housing market. In fact, it is something we crave because it has tended not to be provided to us. Whether we are fortunate enough to have that stability through the whole of 2022 remains to be seen. I wouldn't bet on it but stranger things have happened.