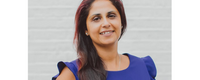 JPC steps in to provide peace of mind to former clients of Leasehold Law LLP (now in Creditors Voluntary Liquidation)
We are delighted to announce that JPC has today reached an agreement with Leasehold Law LLP and Liquidator, Begbies Traynor, to assist it by providing its former clients with continuity of service in respect of their leasehold matters.
Unfortunately Leasehold Law LLP was placed into a creditor's voluntary liquidation earlier today and as such has ceased operations. The agreement we have entered into with the Leasehold Law LLP cements JPC as one of the leading advisors in leasehold matters and we hope will bring some much-needed, long awaited comfort and clarity to its former clients.
Andrew Morgan, Corporate Partner & Head of JPC's M&A Team, says of the agreement that has been reached:
"We are delighted that we have been able to help clients of Leasehold Law LLP with the services they require moving forward and we look forward to concluding their instructions successfully in the future. We are also thrilled to welcome Belinda Walkinshaw and Joseph Lloyd-Bennett to Team JPC! We look forward to the contribution their experience and skills will bring to JPC in order for us to continue to deliver the best results for our clients. It remains for me to thank Charles Turner of Begbies Traynor for his assistance in
this matter also."
Commenting on the closing of the agreement, Yashmin Mistry, JPC's Managing Partner said:
"I am absolutely delighted that we have been able to step in to assist here. The news of Leasehold Law LLP going into a Creditors Voluntary Liquidation would have been greatly unsettling time for the majority of their clients. The agreement we have reached pledges further JPC's commitment to strive to work for and assist leaseholders with all their leasehold matters. I want to assure former clients of Leasehold Law LLP that we will be in touch to progress matters swiftly and efficiently for them, leading to a successful conclusion of each of their matters"
For more information on the agreement that has been reached or if you are a former client of Leasehold Law LLP and would like to get in touch, please do email us at: <a href="mailto:leasehold@jpclaw.co.uk">leasehold@jpclaw.co.uk</a href="mailto:leasehold@jpclaw.co.uk">