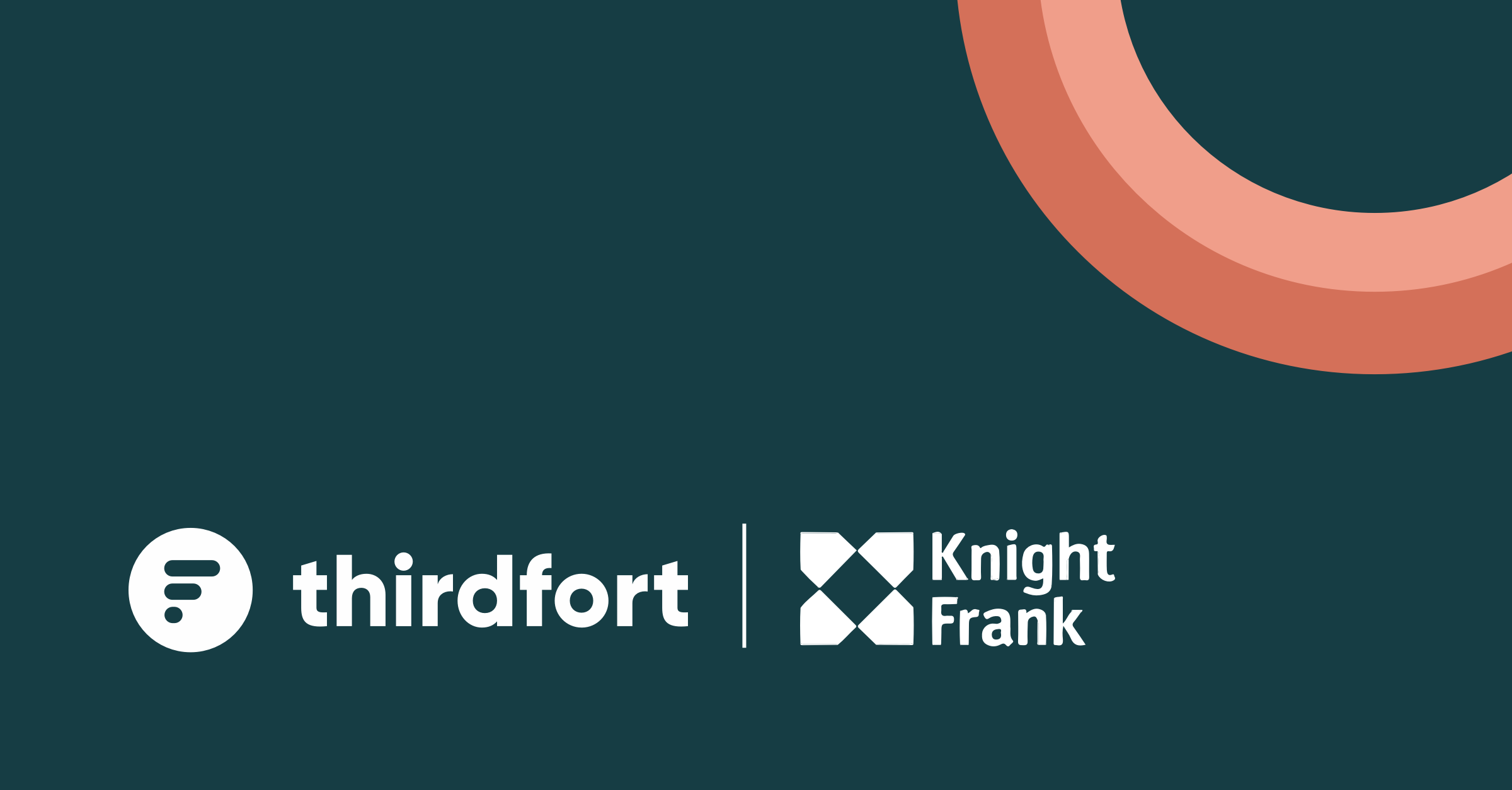 Knight Frank adopts Thirdfort's AML solution for faster and more accurate client verification
Thirdfort's proprietary risk engine selected to help agents identify fraud and money laundering risk faster, smoother, and more accurately
Risk management platform Thirdfort has been selected by Knight Frank to provide an anti-money laundering (AML) solution for secure client onboarding.
Combining digital identity, AML and source-of-funds (SoF) verification, Thirdfort's mobile-first offering was chosen by Knight Frank following a six-month pilot. Knight Frank will initially use Thirdfort in residential sales across its UK network and is exploring its use in other areas going forward.
Thirdfort's risk engine rapidly informs professionals of risks with onboarding and allows them to begin transacting with new clients. It is powered by best-in-class Know Your Client (KYC) and AML services, alongside Open Banking and transaction specific data, including ongoing politically exposed persons (PEPs) and sanctions monitoring.
Knight Frank's clients will benefit from access to Thirdfort's mobile app to connect bank feeds and input verification data. This seamless experience reduces onboarding time to minutes and turns compliance into a competitive advantage for agents. The app has been downloaded by over 500,000 individuals in the UK over the past two and a half years, and over 100 agents are already benefiting from Thirdfort's technology.
The announcement follows shortly after Thirdfort's Series A fundraise in which the business secured £15m investment to support continued growth in its core legal and property markets. With money laundering now costing the UK economy £100bn a year, agents face an ever-growing compliance burden.
Olly Thornton-Berry, Thirdfort co-founder and Managing Director, commented:
"Following an extensive pilot, we're delighted Knight Frank has decided to roll out Thirdfort across its network. As a globally recognised name, Knight Frank's adoption of our platform is a signal to the industry. Agents face a growing AML compliance burden and, to address this, we've built the first platform to combine digital ID, AML and source-of-funds verification for both individuals and corporates. Knight Frank shares our ethos that, with the best risk management platform, compliance can be turned into a competitive advantage."
Philip Gardner, Group Head of Strategy Risk & Operations at Knight Frank said:
"Knight Frank has integrated Thirdfort into its Client Relationship Management system to give our firm and our customers a seamless AML experience. The app is very easy to download. Our customers find the platform easy to use, with instructions and access to support available at their fingertips. Having a platform which obtains digital ID, AML and source-of-funds verification gives our sales teams time back to focus on selling."