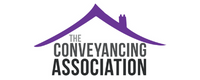 Our News Coverage | December 2021
You will not have failed to notice that December marked the return of the CA's Annual Conference & Dinner which thankfully took place in the early part of the month and was therefore not impacted by the changes to meeting in groups, etc, that the Welsh Government introduced later on.
It was an excellent day of both individual and panel sessions from an array of guests, some of whom stepped in at the very last moment for those forced to isolate by Covid. Overall, as Nicky's blog and the press release both point out below, this was a day to get all CA stakeholders back in a room together and to look at how the sector has coped over the last couple of years, and what we might be looking forward to in the future.
Our regular articles throughout December also concentrate on key issues raised at the Conference including significant progress in the area of leasehold properties and how firms can look after the mental health needs of their staff. With a new year now with us, it promises to be an eventful 12 months for the sector and the CA will continue to lead the debate and seek solutions to improving the home buying and selling process – we will continue to publicise the work that is being done and the CA's central role in this.
Full details of all coverage in December can be found below:
Annual Conference & Dinner a delight on so many levels – Nicky Heathcote blog
6th December
Conveyancing Association Annual Conference sets out process improvements
7th December
"It's not where you start, it's where you finish" – Beth Rudolf regular article
8th December
Stepping into the breach on employee mental health – Beth Rudolf regular article
13th December
'Tech adoption would have taken years' – CLC roundtable highlights with comments from Beth Rudolf
16th December
Leasehold is here to stay – so here's what's being done – Beth Rudolf regular article
20th December
Conveyancing fees rose by 44% during housing boom, reveals roundtable – comments from Beth Rudolf
20th December
Covid boosted conveyancing fees and role of 'dabblers' – comments from Beth Rudolf
23rd December