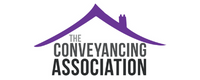 Our News Coverage | November 2021
Progress is being made on a number of fronts when it comes to improving the homebuying and selling process, and throughout November the CA used its media platforms to highlight some of the ways in which that is manifesting itself. Beth Rudolf wrote a number of pieces, and was quoted across a number of media, on this very topic highlighting the need for the industry to work together to secure advancements in digitisation, upfront information and other areas.
The CA also highlighted the new LPE1, LPE2 and FME1 forms which will soon be available and there were comments on Michael Gove's appearance before the Select Committee which showed the direction of travel he is likely to take housing policy in.
Towards the end of the month, the focus has been on the CA's Annual Conference taking place on the 2nd December, the array of speakers lined up, and the key areas of interest that will be covered.
Full details of all coverage in November can be found below:
Back to face-to-face at a time of new beginnings – Nicky Heathcote blog
3rd November
Conveyancing Association announce details of 2021 Annual Conference & Dinner
3rd November
Luton property fraud down to 'devastating lack of due diligence' – mentions the CA
4th November
Speed It Up! Experts join forces to fall for quicker transaction process – mentions Beth Rudolf
9th November
Gove's cladding plans instil confidence in housing market – article from Beth Rudolf
15th November
Digitisation firmly on the agenda for government and lenders – mentions Beth Rudolf and the CA
18th November
Trade and representative bodies, including The Conveyancing Association, launch  new versions of LPE1, LPE2 and FME1 forms
22nd November
Conveyancing digitisation no longer "science fiction" – article from Beth Rudolf
23rd November
Annual Conference puts focus on our future – blog from Nicky Heathcote
24th November
Improving the home buying and selling process – what's the latest? – article from Beth Rudolf
27th November