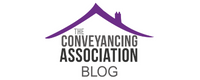 Firstly, it goes without saying that member firms have been through a tumultuous period over the last few months, and the last few weeks in particular.
To hear about the sheer numbers of transaction that firms were due to be completing, particularly in the days just prior to the end of June, was quite mind-blowing, and I have nothing but admiration for the way members and their employees have coped with this level of work in incredibly trying circumstances.
This would have been a challenge in a 'normal' working environment, let alone one where the vast majority of staff were working from home. I'm sure it has been far from easy, and hopefully the 'worst' is over, albeit with the recognition that the end of September deadline is not too far way and volumes are likely to grow in anticipation of that.
What this period has certainly brought home to me is not just the stresses and strains which come with being a part of the conveyancing industry, but also the ongoing and increasing need to move towards a home buying and selling process devoid of those tasks and queries, those duplicated endeavours and log-jams, which add extra days/weeks/months into a transaction.
To make the case for the upfront provision of information or Digital ID, for property log books and the like, might seem an easy one during a time when more people than ever are going through the purchase process, but let's be frank, this has been eyes on the prize time.
Changing the process for those already in the heart of it might not seem like a huge priority and we know some might already be benefiting from improvements that others are not utilising. We know, for instance, that some CA members and estate agents are securing greater levels of information upfront, at the point of marketing, and this is already having an impact in terms of timescales.
You could also think those bigger picture improvements the CA is pushing for are not going to be introduced in time to impact your own transaction and therefore you might have less interest in it. And if you are a conveyancing firm, fighting through thousands of transactions in order to satisfy your customers, it also might feel like less of a priority. However, in the grand scheme of things, its importance might be even greater and far more relevant to you than you think.
So, having now had a couple of months to ascertain where we are with the CA's activity, chaired my first Exec and Policy & Strategy Board (PSB) meetings, and spoken to a number of stakeholders, I have been thinking about where we go next and what we need to agree to move us forward.
Undoubtedly the need for solutions and changes remain, but we also need to agree on what the next steps are. There are many key areas where agreement is unanimous, but it's going to be an interesting debate where there are some acute differences in opinion.
What should be included in upfront information springs to mind. It may therefore be in some areas we need to reach a new consensus, but in others we simply have to keep making the case for change again and again. Having that debate with members through the decision-making process is going to be really important.
As the logic is sound and in some cases the solutions are already available, we might also need to reaffirm and re-establish where we're going and the destination we aspire to arrive at. The future may require greater levels of collaboration and potentially compromise – but I have no doubts the results we can achieve will be worth all the effort.
Nicky Heathcote is Non-Executive Chair at the Conveyancing Association (CA)