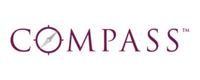 SDLT Compass – New Affiliate Member
We are delighted to welcome the Conveyancing Association's newest Affiliate Member, SDLT Compass!
SDLT Compass are the UK's only fully comprehensive SDLT calculator providing a risk assessment and direct access to one of the UK's leading SDLT advisors.
SDLT Compass are offering all Conveyancing Association members a free 14 trial including online demos and support if you would like to trial the product for yourself.
For more information, please click here to view SDLT Compass Affiliate Member page