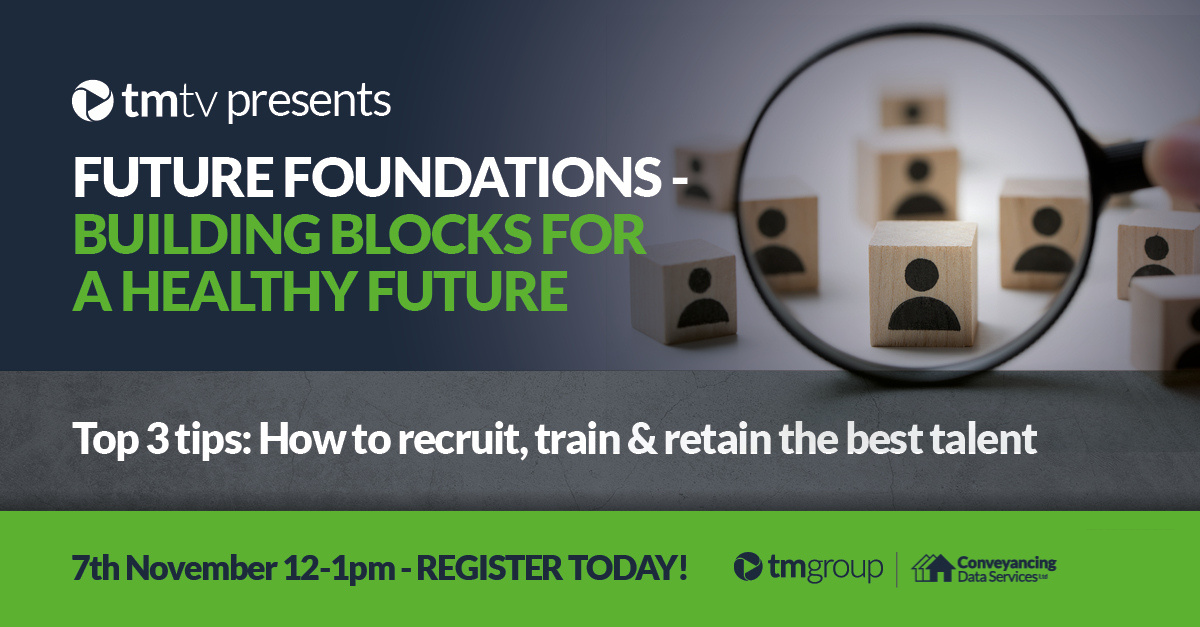 Introducing tm:tv's Top 3 tips: How to recruit, train and retain the best talent
Recruitment and staff retention is one of the top three challenges identified by property professionals, according to a major research report, 'Back to the Future', by tmgroup. It reveals, rather worryingly, that staff are feeling the pressure and with it, businesses too, in how they can attract and retain experienced and knowledgeable employees, and the cost of not doing so.
Coming this November, tm:tv's final episode in the 2023 series focuses on how to recruit, train and retain the best talent, assembling a panel of leading industry experts to provide their key recommendations on ways to improve staff retention and attract the leaders of tomorrow. The discussion will explore everything from well-being initiatives and benefits packages to tools to do the job, succession planning and training.
The tm:tv episode on 'Top 3 Tips: How to recruit, train & retain the best talent' takes place at 12pm on Tuesday 7th November.
tm:tv is brought to the market by tmgroup and Conveyancing Data Services (CDS), who will be joined by:
>> Rob Hailstone, Bold Legal Group
>> Natalie Moore, AConveyancing
>> Lloyd Davies, Conveyancing Foundation
>> Will Coulter, Thomas Legal
Register to attend: https://us06web.zoom.us/webinar/register/7916454437711/WN_DD6iP2OPSb6Zqn5vzb7zgA
Thomas Maerz, CEO at tmgroup, comments, "It is vital that firms futureproof their practices on recruitment, retention and succession planning for business continuity and long-term success.  I look forward to hearing our experts' insights on how firms in the property sector can face these important challenges head on."
Marketing Director at tmgroup, Verdi Taylor-Bishop, adds: "As an online debate series, tm:tv has covered key topics impacting the property market – everything from market trends to the future hazards of climate change. It's fantastic to see tm:tv continuing to bring so many property professionals together from across the industry to help drive positive change."