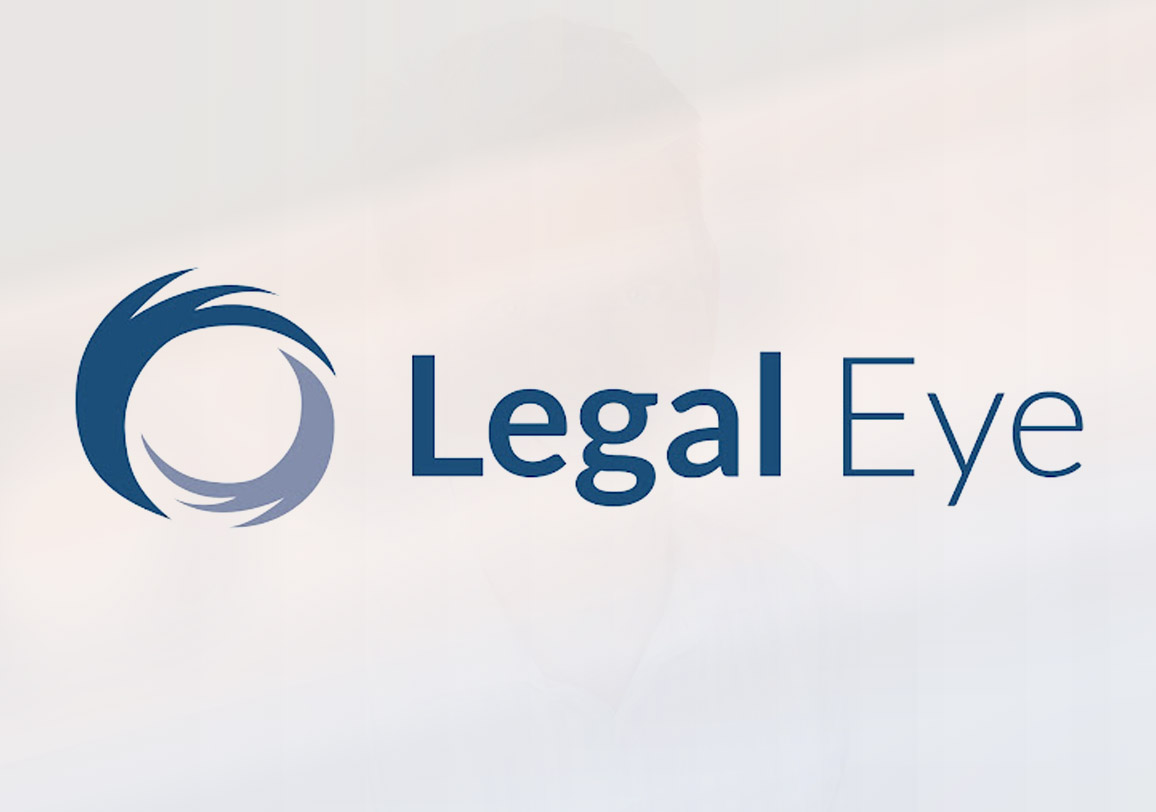 Legal Eye Launches Source Of Funds/Source Of Wealth Training Course for Risk and Compliance Professionals
Legal Eye, a leading provider of compliance and risk management solutions for law firms, is excited to introduce its latest offering: a bespoke Source of Funds (SOF) and Source of Wealth (SOW) training course designed exclusively for risk and compliance professionals. This live and interactive one-hour online training session is tailored to meet the specific needs of your firm, ensuring that your staff and fee earners are equipped with the knowledge and skills necessary to navigate complex compliance challenges.
In today's ever-evolving regulatory landscape, staying ahead of money laundering, terrorist financing, proliferation financing, and other compliance issues is paramount. Legal Eye's SOF/SOW Training Course provides a comprehensive overview of these critical topics, enabling participants to enhance their risk assessment processes and meet regulatory requirements with confidence.
The latest Law Society AML Conference laid out SoF and SoW as a key and burning topic for all compliance professionals to be on top of. To that end the Legal Eye team have curated a course that will be tailored and delivered to firms in a modular and bite sized format that will cover key areas and nuances around this complex topic.
Key highlights of the training session include:
Recap of the Money Laundering Process: Gain a clear understanding of the money laundering process and its various stages.
Exploring Financing Threats: Dive into the nuances of terrorist financing and proliferation financing to better identify and mitigate these risks.
Sources of Funds and Sources of Wealth: Learn how to distinguish between legitimate and suspicious sources of funds and wealth.
Clean or Consistent with Risk?: Develop the skills to determine whether a client's financial information aligns with risk assessment protocols.
Evidence Gathering and Profiling: Discover effective techniques for gathering evidence and profiling clients to enhance risk assessment accuracy.
Case Study Examples: Explore real-world case studies to reinforce your understanding of compliance challenges.
Tipping Off and Record Keeping: Understand the implications of tipping off and learn best practices for maintaining compliant records.
Identifying Red Flags: Gain insights into the common red flags that may indicate suspicious financial activity.
Crypto Funds and Underground Banking: Stay up-to-date on emerging risks, including cryptocurrency funds and Chinese underground banking.
Breach Reporting Requirements: Learn the requirements and procedures for reporting breaches to regulatory authorities.
Upon completion of the training session, all registered staff members will receive a recording of the session and presentation slides. This ensures that even those unable to attend the live session can complete their training at their convenience, helping your firm remain fully compliant with regulatory training requirements.
"With almost 20 years in the industry, our experienced team truly understand the evolving challenges faced by legal professionals in today's complex transactions.
Ensuring fee earners approach clients confidently while staying compliant is crucial in response to regulators' demands for thorough checks and complete evidence, including client narratives." said Paul Saunders Managing Director at Legal Eye. "Our SOF/SOW Training Course offers a tailored and interactive learning experience, empowering professionals to stay ahead of compliance risks. We are committed to providing the tools and knowledge needed to navigate these challenges effectively."
To arrange an initial, no-obligation chat to discuss the customisation and scheduling of your firm's SOF/SOW training session, find out more https://legal-eye.co.uk/legal-sector-risk-compliance-services/training-online-resources/source-of-funds-and-source-of-wealth-training/