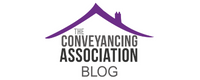 Major progress on leasehold reform – now for the detail
Few years have started in such a manner as 2021. If any of us were labouring under the belief that a new year meant a clean slate, then this first week or so will have disavowed us of that notion.
While everyone has been thinking 'Good riddance to 2020', they were probably not thinking that things would get much worse before a brighter outlook might emerge.
Just today I have looked at the latest case and death figures for COVID-19 and they are utterly staggering and heart-breaking in equal measure.
Normally I would be quickly talking about the conveyancing sector or the housing market and would be highlighting key CA-related issues, but the first thing I want to say to anyone reading this is please 'Keep Safe' and in particular follow the industry guidance on Safe Home Moves to the letter,
And, so now, I will move onto issues closer to home from a professional perspective because there are positives to be highlighted certainly when it comes to the recent announcement by the Government with regard to leasehold reform and the potential uptake of commonhold.
All members will have received an email message from the CA last week outlining the Government's announcement, and I think it's fair to say these measures, if delivered, should represent an excellent outcome for so many stakeholders, albeit that we await the finer detail to give a final judgement.
However, you will all know only too well the work that the CA – and particularly Beth Rudolf – have been involved in with regards to leasehold/commonhold over the years, the evidence we have presented, the support we have offered, the solutions we have worked on, etc.
And to see these finally coming to fruition should be a moment to reflect on, and to say an especially well-deserved 'Well Done' to Beth and all on the CA executive and our member firms who have contributed to our leasehold campaign in some way, shape or form.
There's no doubting that leasehold, particularly in areas such as the sale of leasehold new-build homes, but also in terms of ground rents and other onerous lease terms, has been a real blot on the housing market landscape for some time.
The many thousands of leaseholders stuck in a situation not of their making is horrendous and it is only right that such action should finally be taken. It has taken much longer than it should have but with the ability to purchase a freehold/extend a lease/change to Commonhold, looking much easier and cheaper to achieve now is cause for celebration.
This has been a real group effort – we have worked with the Law Commission, the MHCLG themselves and many other conveyancing trade and representative bodies to get to this place, and it's been that willingness to collaborate which has allowed us to progress and, I suspect, ensured we had the tenacity and strength to keep going especially when such an outcome looked like a very long way off.
With ground rents reduced to zero, no exemption for retirement properties, and righting the wrongs particularly for existing leaseholders, this is a major step forward. As mentioned, we now await the full detail to ensure this delivers on the promises made, but it is without doubt something to cheer at the start of a year which has offered very little in that regard.
As we said in our email to members, thank you to all those who submitted consultation responses because it has made a difference. We'll keep working in this area to ensure delivery and we'll continue to follow our other workstreams as we seek to get similarly positive results.
On that note, I hope that 2021 is a great year for you and your business, and please once again, do everything you can to get through this incredibly difficult period with your health intact.
Pau Smee is Non-Executive Chair of the Conveyancing Association (CA)