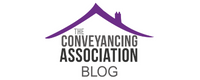 So, I hope you have all read 'my news' by now which (if you haven't) is that I have reluctantly decided to hang up my CA Chair boots, and after three years in the position will be taking my leave from a position I have thoroughly enjoyed.
If you think I'm being a little vague on the exact date and time of my departure well that's because it's currently a little up in the air. While ordinarily I wouldn't wish to drag this out, I also absolutely recognise that these are not 'ordinary' times.
After all, we've spent the last year or so talking to each other via Zoom meetings rather than face-to-face, which takes away one of the extraordinary assets and benefits of the CA. That ability to network, to share problems, find solutions and indeed to raise a glass or two in each other's company.
I'm sure you've missed that part as much as me but needs must. And needs must when it comes to my position as Chair because, given those circumstances, I think it's important that the CA isn't left with literally an empty 'Chair'.
To that end, I will be staying on until a new appointment is made or the start of Easter – whichever comes first. I suspect the CA will not be short of quality candidates and I know the Exec already has some very impressive individuals in mind who, if they were to take on the role, would undoubtedly be huge assets to the Association.
I hope, in my three-year term, you have felt a sense of progress being made not just in terms of our campaigning and the results that we have been able to secure, but also internally.
My career history has been spent in a number of trade association roles and I wanted to bring an extra layer of oversight and discipline that I feel are absolutely vital in terms of taking these types of organisations forward.
Certainly, when you are on the front foot as much as the CA is, it can be difficult to rein yourself in, but that is also needed sometimes. As an Exec you need to take the membership with you and reflect their concerns, wants and needs, not what you think they might be.
You need a robust system and process which I hope I have helped instil, and with that foundation you can then go off and do great things and bring great results. The recent announcements around leasehold reform from the Government is proof positive of that.
It's also been my intention to bring the industry together, not just the various conveyancing bodies and organisations, but all those who have a vested interest in improving the homebuying and selling process, because I think we all know that the power of our voice is much stronger when we are united, rather than when we are playing the blame game.
I will save some of my thanks for next month's blog which will certainly be my last, but needless to say that I hope you as members have been able to see how the CA has moved in the right direction over the last three years. Certainly, the level of engagement we get from all types of members, and the good things I hear from many in the industry, suggests we have made major strides.
There is clearly still a lot to do, and over the last year, it has been far more challenging than I think many of us imagined it would be. We have kept going however and the energy, passion and sheer bloody-mindedness of everyone involved in the CA has been an inspiration and without doubt contributed to some major wins, and some new ones just within touching distance.
I will issue my last hurrah next month and, in the meantime, I hope you are coping with lockdown, with working from home, and with the incredible volume of work you are faced with.
And I also hope that, by the time you hear from me again, we will also have received some further good news on that stamp duty holiday taper/extension we all believe is absolutely necessary. There is always something to fight for.
Paul Smee is Non-Executive Chair of the Conveyancing Association (CA)