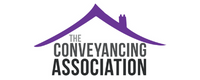 Our News Coverage | October 2021
The last couple of months have seen the CA return to physical meetings and events and it has resulted in a positive series of sessions taking place that have laid the groundwork for a renewed policy framework. Further details on what this will cover will be made public over the next weeks and months but suffice to say it will, as always, be focused on the measures designed to help improve the speed of the home buying and selling process.
Part of the focus is on ensuring those measures already announced by the Government – particularly in the area of leasehold – are turned into legislation. Please read Beth Rudolf's articles in both Mortgage Solutions and Today's Conveyancer to get a feel for what the CA wants to see in this area.
Other news over the month included the fact that former Operations Director, Lloyd Daves, has now stepped down from his role with the CA to focus on other business and personal matters, and the CA also welcomed a new Affiliate member with SDLT Compass joining the trade body.
Full details of all coverage in October can be found below:
CA hosts first live event for 18 months
1st October
A fantastic first CA event in 18 months
4th October
Property pandemonium subsides with end of SDLT holiday – mentions the CA
4th October
'Levelling up' the house buying process should remain a Government priority – article from Beth Rudolf
11th October
Lloyd Davies steps down from Conveyancing Association Operations Director role
14th October
SDLT Compass joins Conveyancing Association as Affiliate member
15th October
DLUHC must back up words with action – article from Beth Rudolf
18th October