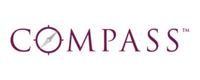 SDLT Compass joins Conveyancing Association as Affiliate member
The Conveyancing Association (CA), the leading trade body for the conveyancing industry, has today (15th October 2021) announced the appointment of new Affiliate member, SDLT Compass.
SDLT Compass is a bespoke software solution which produces up-to-date Stamp Duty Land Tax (SDLT) calculations for conveyancing firms and mitigates against errors being made.
Built in conjunction with tax advisers and conveyancers, SDLT Compass is designed to fit into a firm's workflow, is able to be integrated into any case management system and is intuitive to use.
The software is updated constantly to reflect the latest changes in SDLT legislation, allowing SDLT Compass to provide accurate and up-to-date SDLT figures for any transaction. It will also refer the firm and the client to a dedicated SDLT specialist for further advice in particularly complex or unclear situations.
SDLT Compass offers a number of benefits including:
It is a one-stop application helping firms to ensure that SDLT is calculated correctly for each of their clients first time and providing them with an audit trail to prove it.
It produces an accurate SDLT calculation for clients regardless of their circumstances or the type of property being purchased.
It ensures firms comply with Conveyancing Quality Scheme (CQS) and PI insurers' requirements.
It ensures firms avoid underestimated or overestimated SDLT claims against them.
It offers a free no-strings 14-day trial.
It costs £50 plus VAT per audit for a standard case and provides the option to refer complex cases to a SDLT tax analyst team of specialists.
Chris Ward, Managing Director of SDLT Compass will be joining the Conveyancing Association's Legal Members Meeting on 21st October 2021 to participate in a 'SDLT Pitfalls and Solutions' session.
Chris will present Conveyancing Association members with the benefits of using SDLT Compass, participating in a Q&A session and will be joined by Edward Donne of Howden, to discuss SDLT issues, claims and how they can be avoided.
Nicky Heathcote, Non-Executive Chair of The Conveyancing Association, said:
"We are very pleased to welcome SDLT Compass as the newest Affiliate member of the Association and are looking forward to Chris and his team taking a full part in our events, starting with our next Legal Members' Meeting. Stamp duty calculation is an important part of the purchase process to get right and I'm sure our members will be interested to hear about the SDLT Compass proposition and what it is able to offer their firms."
For more information on SDLT Compass, please visit: www.sdltcompass.co.uk
For further information on The Conveyancing Association, please visit: www.conveyancingassociation.org.uk