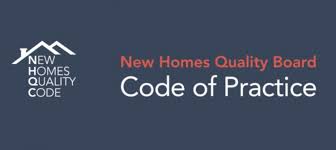 Senior independent appointments as NHQB moves to operational stage
New CEO and Chair appointed to oversee next stage of development
The New Homes Quality Board has appointed a new independent top team as it moves into its full operational stage, ahead of the New Homes Ombudsman Service launching to developers and consumers by the Summer.
The NHQB has a new CEO from April in Leon Livermore. Leon formerly led the Chartered Trading Standards Institute (CTSI) as Chief Executive for eight years, and has an impressive career dominated by customer service and consumer matters.
Along with Leon as the new Chief Executive, a new Chair joins the organisation, following the announcement at the end of last year that founding Chair Natalie Elphicke OBE would be stepping back as the organisation moved from set up to full operational stages. Natalie Elphicke has been leading the work to introduce a new framework that will deliver improvements in the quality of build and customer service provided to new home buyers since 2019. Her work led to the creation and launch of the NHQB which has since made huge progress on its proposals to deliver a step change in how consumers are treated by the house building industry.
The incoming chair, Rob Brighouse, has considerable executive and non-executive experience in the rail sector. Rob will replace Natalie Elphicke as Chair at the NHQB's April board meeting.
NHQB's board has been further bolstered with the appointment of three more independent non-executive directors: Naomi Connell, an experienced audit committee Chair and Chief Finance Officer; Curtis Juman a Board-level executive with significant professional financial experience gained at Ofcom as well as the not-for-profit and 'Big Four' private sector; and Paul Price, who has an extensive housing and local government background and who oversaw the procurement of the NHQB's preferred partner to develop the NHOS, working on that with NHQB as a consultant.
Leon, Rob, Naomi, Curtis and Paul join the existing board at a key stage in the NHQB's development as it moves into full operations.
Last November saw the appointment of a preferred partner , The Dispute Service, with which the NHQB has been working to create an independent New Homes Ombudsman Service, that is on track to be launched by the Summer, whilst December saw the publication of the New Homes Quality Code, a new code of practice that will place significantly more requirements on builders in terms of the product and service they provide to their customers.
As the NHQB moves from development to activation and with developers now starting to sign up and register in advance of them 'activating' and working to the requirements of the new code and coming under the remit of the NHOS later this year, the NHQB felt it was the ideal time to make these senior appointments.
Speaking today, Natalie Elphicke, OBE, Chairman of the NHQB said: "I am incredibly proud of the huge progress we have made over recent years to establish a new framework to support and protect new home buyers. These are major reforms that will deliver a step change in industry behaviours, securing a better deal for consumers. These appointments will provide additional strength, independence and consumer insight to the Board.
I would like to thank everyone who has worked with me on this incredibly complex but rewarding journey. I am looking forward to homebuyers across the United Kingdom benefitting from quality new homes and better consumer outcomes."
Leon Livermore said: "Having spent the vast majority of my career working in customer service, I am incredibly excited to be taking on the role at the NHQB and driving these vital proposals forward. Buying a new home is the biggest purchase most people will make in their life and so it is imperative that adequate protections are in place."
Rob Brighouse said: "The NHQB is an organisation that is delivering an incredibly important new framework. It is wonderful to be joining at this key stage in its development and playing my part in delivering such important consumer reforms."
Leon Livermore is an experienced and successful CEO and strategic leader. He was CEO at the Chartered Trading Standards Institute (CTSI) for eight years from February 2013. As CEO he was responsible for the direction and activities of the Institute. Prior to that he was Chair and Executive Board Member at the Consumer Codes Approval Board. Since leaving CTSI he has been consulting in the public policy and regulatory sectors. His entire working career has been focussed on regulation and standards and he has 'a deep understanding of the value that they bring to a modern society and can bring that to this role'.
Rob Brighouse has strong track record in an ambassadorial role, with experience in engaging with commercial industry, coupled with credibility in operating at the most senior levels of government. With a technical background and an exceptionally strong track record, in an executive capacity, of engaging with industry to deliver high profile and high value infrastructure projects. He is the Senior Independent Director, Network Rail Board and founding Chair of the East West Railway Company.