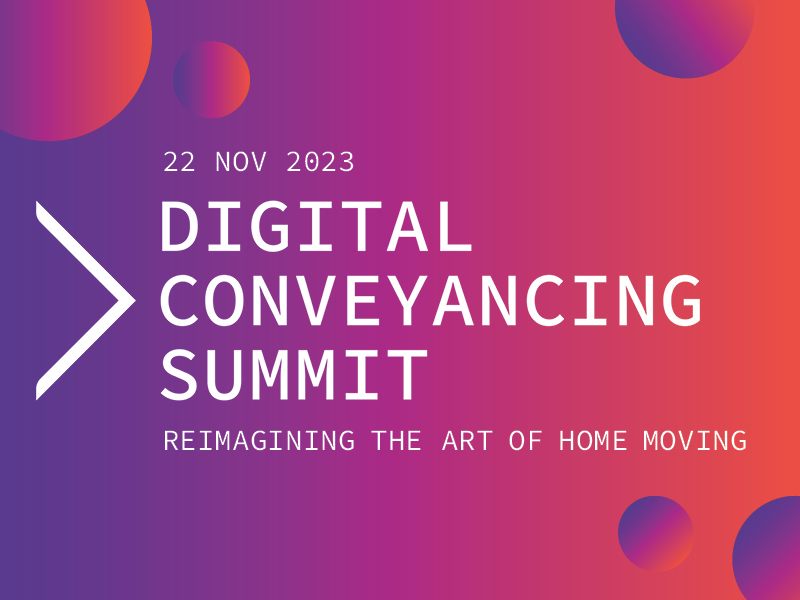 The return of the Digital Conveyancing Summit – book your Masterclasses now!
London, October 2023.
Following the incredible success of last year's inaugural Digital Conveyancing Summit, InfoTrack are proud to announce that it is returning on 22 November 2023.
With panel sessions from leading industry experts throughout the day, you'll learn how technology is driving the world of conveyancing, accessing the information you need to confidently navigate the digital conveyancing landscape. Book your free ticket today.
In addition to the Digital Conveyancing Summit, there will be a series of expert-led Masterclasses, providing key takeaways to help your firm succeed in digital conveyancing. Brought to you by industry and technology specialists, secure your place for the latest knowledge and actionable learning:
Cyber security in conveyancing – 7 November – 11.00 am
Cybercrime continues to apply pressure on law firms as threats become increasingly savvier. Mike Hughes, Chief Technology Officer at LMS, will deliver this insightful masterclass to help you unravel the latest concerns, understand how you can prepare your firm, and share action points to help ensure your business can build foundations for a robust cyber security plan.
Enrol today!
Electronic signatures and digital ID with HM Land Registry – 9 November – 11.00 am
Abbie Purslow, Land Registrar at HM Land Registry, will be delivering a one-hour masterclass on HM Land Registry's electronic signatures practice development and introduction to the digital ID standard. She will cover the law around eSignatures, digital ID checks, and Safe Harbour and the digital ID standard.
Enrol today!
Tackling enquiries – how to create positive change and reduce burden – 14 November – 11.00 am
Enquiries remain one of the biggest bugbears for conveyancers, so how can we approach improving the quality of them? Join us as we discuss how collaboration and connectivity can minimise the burden of raising and managing property enquiries.
Enrol today!
CQS 2023 updates and using the standard to meet key regulatory requirements – 16 November 2023 – 12.00 pm
Understand the latest changes to the Conveyancing Quality Scheme to ensure you're on top of what you need to know to ensure your firm remains compliant.
Enrol today!
Digital onboarding – not an option but a necessity for law firms – 28 November – 11.00 am
Firms can no longer avoid switching to digital onboarding. From greater fraud protection measures to increased convenience and faster return of information, taking your onboarding online is a necessity. We'll assess what a great digital onboarding process looks like, technology that firms are championing, and how to build a reliable, convenient digital onboarding solution.
Climate change and property transactions – effective client advice – 30 November – 11.00 am
Climate Risks are one of the single biggest threats to property assets into the future. The Law Society Guidance published in April 2023 set out clear duties of care and to warn and disclose, but how do you do this in a consistent and compliant way to mitigate risk for the firm?
Enrol today!
AI, AP1, and automation – maximising technology to reduce requisitions – 5 December – 11.00 am
AI is increasingly being adopted across the globe and is gaining momentum in the legal industry. In this session, Louise Edwardes Head of Product at InfoTrack, will explore how AI can be used during the post completion process to improve accuracy and efficiency of your AP1 applications.
Book your place on the Masterclasses and gain actionable insights to help your firm with digital conveyancing.
For more information, visit www.digitalconveyancingsummit.co.uk.
Contact:
Chris Lund, Head of Marketing – chris.lund@infotrack.co.uk – 0207 186 8090
Bronwyn Townsend, Senior Marketing Manager – bronwyn.townsend@infotrack.co.uk – 0207 186 8090