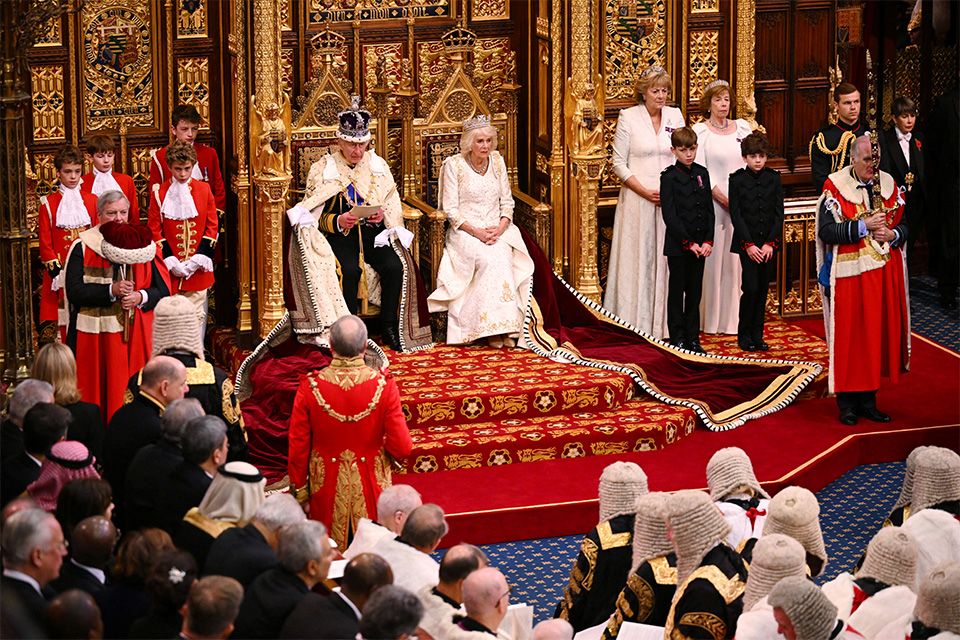 Conveyancing Association 'relieved' to see Leasehold and Freehold Bill in King's Speech
The Conveyancing Association (CA) – the leading trade body for the conveyancing industry – has today (9th November 2023) said it is 'relieved' to see a Leasehold and Freehold Bill in this week's King's Speech, however urged the Government to also look at other key areas such as the introduction of Commonhold and the Regulation of Property Agents (ROPA).
The King's Speech included a specific Leasehold and Freehold Bill which it said would 'reform the housing market by making it cheaper and easier for leaseholders to purchase their freehold' and would tackle 'the exploitation of millions of homeowners through punitive service charges'.
Leasehold reform has been a long-standing workstream for the CA and the Association said it was positive to see the Government committing to introduce a number of plans and measures recommended by the Law Commission Reports which would make it easier and cheaper for leaseholders to extend their lease or buy their freehold.
The Bill also commits to extending a standard lease term from 90 to 990 years, and reduces ground rent to zero. It also removes the requirement for a new leaseholder to have owned their house or flat for two years before they can benefit from these changes, plus it bans the creation of new leasehold houses, and sets out improved leaseholder consumer rights in terms of provision of information, transparency on service charges, and access to redress schemes.
It also includes reform in other areas which the CA have lobbied for over the course of the last five years-plus, including set fee and turnaround times for the LPE1 and FME1, providing the same protections to managed freeholders as leaseholders, removing the ability for the landlord to add insurance commission to the services charges and their ability to charge the leaseholder the costs incurred in going to the Tribunal to defend their actions against them when they lose.
The Leasehold and Freehold Bill also includes reference to the Data Protection and Digital Information Bill which enables the use of the digital ID the Conveyancing Association referenced in its recent  Digital Conveyancing Protocol.
The CA has highlighted the fact the new Bill does not include the introduction of Commonhold to replace leasehold, nor does it include ROPA. The Association have campaigned for both and believe Commonhold would be a much fairer system for all, plus the regulation of property agents would take away most of the reasons for giving greater protections to leaseholders, if property managers were regulated to be trained to provide the correct management of the estate without charging an unreasonable fee.
Beth Rudolf, Director of Delivery at The Conveyancing Association, said:
"The CA is certainly relieved to see a great deal of the leasehold plans, recommended by the Law Commission Reports, present in this Leasehold and Freehold Bill, particularly as both the CA and many other market stakeholders have been campaigning for these reforms for many, many years.
"It is of course a real positive to finally hear they will be enacted into law, and leaseholders will get the protections they deserve, and will be treated fairly in many key areas such as leasehold extensions, service charges and their transparency, and fair hearing of their complaints.
"In some key areas – such as Commonhold and ROPA – it's clear there is however more work to be done. Commonhold, we are told, has not been included because it is deemed too complicated to fit into this legislation, while ROPA is not included and we are led to believe this is because there is not enough time to achieve this in this Parliamentary term and yet without ROPA there will be nothing to stop property managers and lease administrators putting their profits over the welfare of home owners.
"They are still therefore policies and measures worth pursuing and we would like to see more developments included to make Commonhold more attractive to developers, and also be made available to those wishing to convert from managed freeholds and estate rentcharges, which are the current 'go to' replacements for leasehold houses since the announcement they would be banned in 2019.
"So, while we have clearly made a significant amount of progress, and this Bill delivers across a large number of areas, there is still more work to be done, and the CA will continue to lobby for those changes which we believe add further fairness and transparency to the system."