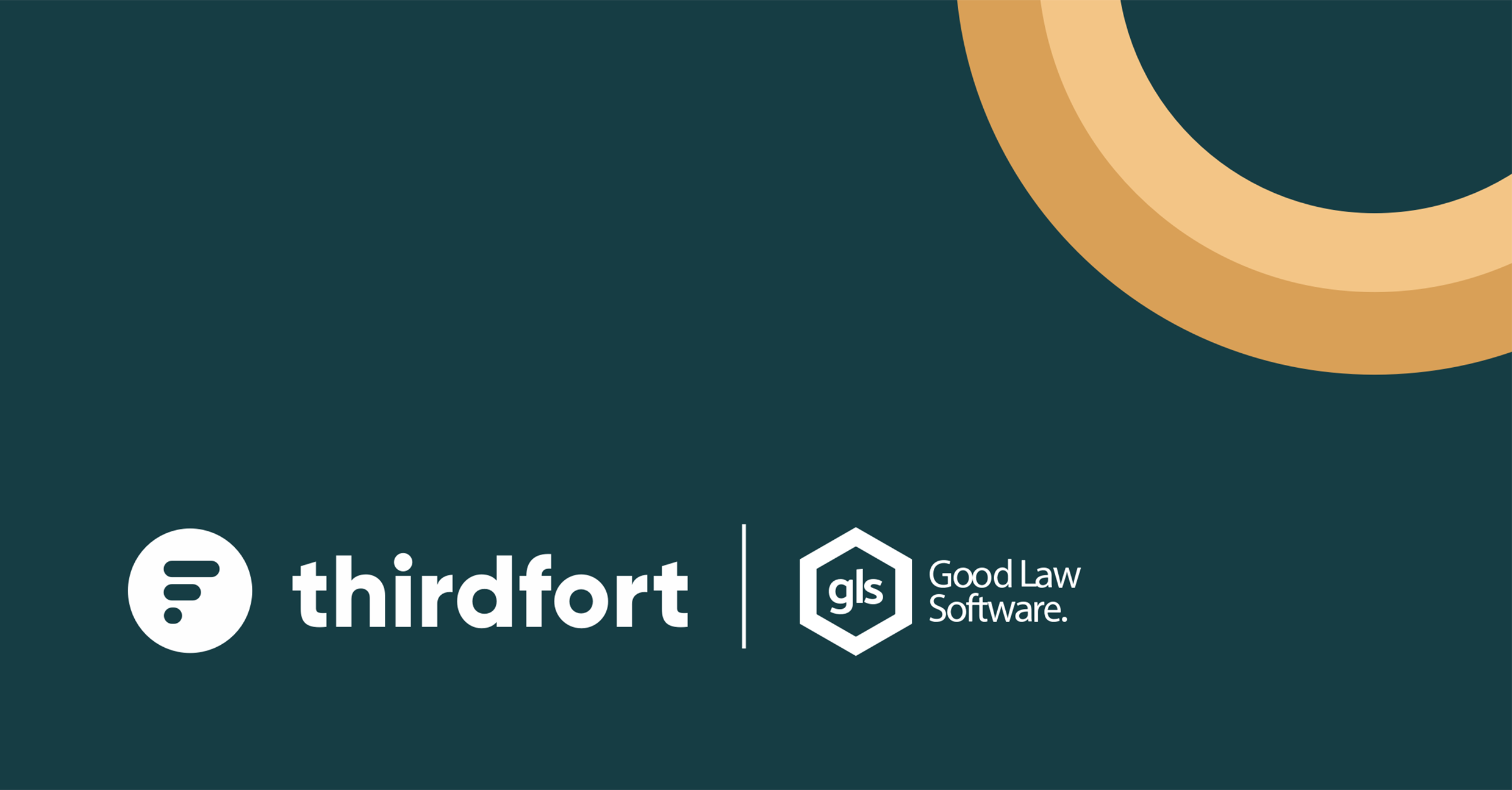 THIRDFORT RAMPS UP PARTNERSHIP STRATEGY WITH GOOD LAW SOFTWARE INTEGRATION
The partnership aims to tackle surging fraud and money laundering risks for lawyers
Thirdfort, the risk management platform for professional services, has partnered with legal practice and case management platform Good Law Software (GLS) to help lawyers meet growing fraud and money laundering risks.
The seamless integration enables GLS's clients to conduct Know Your Client (KYC), Anti Money Laundering (AML) and Source-of-Funds (SoF) checks all within the GLS platform, removing the need to bolt on additional pieces of software.
The integration with GLS is a further legal platform partner for Thirdfort and closely follows its partnership with cloud-based software Dye & Durham. The move demonstrates Thirdfort's aim to better support legal professionals as they tackle the growing fraud and compliance burden.
Thirdfort's proprietary risk engine identifies fraud and money laundering risks faster, smoother, and more accurately than manual verification. The risk engine is powered by best-in-class KYC and AML services alongside Open Banking and transaction-specific data.
GLS is an all-in-one, cost-effective Legal Practice Management Software designed by legal professionals for legal professionals. GLS offers a complete range of integrations and features, among which FCA-approved open banking, accounting, legally optimized calendar, dashboard, advanced reports, HR, CRM, and so many more.
Matt Berry, Head of Partnerships at Thirdfort, said: "GLS is an innovative legal software provider and we're excited to announce our partnership. Thanks to a seamless integration GLS's clients will now be able to benefit from Thirdfort's best in class product and meet their compliance requirements in a fully integrated way. We're really pleased to add another Case Management provider to our growing ecosystem of integration partners and look forward to working more closely moving forward"
Atef Elmarakby, Founder and CEO of Good Law Software, said: "This is a fantastic milestone for GLS, having now fully complemented and integrated with a powerful digital ID check and AML tool such as Thirdfort. At GLS, we see Thirdfort as a powerful, easy-to-use, secure and cost-effective tool for lawyers and consumers equally."
For more information on the partnership, please see: https://www.thirdfort.com/resources/thirdfort-partners-with-good-law-software